March 2022
The Ebico Trust and Sustainable Pioneers launch the second year of the Ebico Affordable Warmth Incubator to drive innovation in sustainable home warmth.
LONDON, UK – March 2022 – The Ebico Trust, a charity focused on ensuring access for all to affordable low carbon warmth and Sustainable Pioneers CIC, part of Sustainable Ventures the UK home of climate tech, have launched the 2022 Ebico Affordable Warmth Incubator. Following a successful collaboration in 2021, the partnership will welcome 20 new innovators into this year's programme to build ventures that address the challenge of securing affordable, low carbon warmth as the UK looks to decarbonise homes.
The cost of this three-decade net zero transition is currently estimated at £20bn1 (rising to £25bn) per year. As the UK faces a cost-of-living crisis, current low carbon solutions do not address affordability or the broad spectrum of challenges that arise from the UK's old and varied housing stock. To ensure a fair net-zero transition, there must be affordable, sustainable solutions alongside policies that incentivise adoption.
The Ebico Affordable Warmth Incubator champions sustainable innovation for a net-zero future, inviting ambitious individuals to meet co-founders and build ventures that can offer game-changing solutions. Participants will leverage the support and expertise of Sustainable Ventures' in-house entrepreneurs and the knowledge and industry connections of The Ebico Trust, alongside the wider network of organisations working in the affordable warmth space who actively support the programme's aims.
Teams will form during the initial Discover entrepreneurs bootcamp in July 2022 and will then pitch their way through three phases of the 9-month programme, with each phase offering a package of support alongside funding to take an idea all the way through to an investable business. On completion of the programme, each venture will have access to Sustainable Ventures' full-service ecosystem, including the opportunity to apply for investment from Sustainable Accelerator. The programme will act as a springboard, inviting ambitious individuals to join the UK's largest climate tech ecosystem and providing the right tools and an expansive network to create high-potential, high-impact ventures.
"As net zero targets draw closer, and with the costs of home heating a struggle for more and more households, the search for affordable low carbon solutions in the housing sector needs new ideas and innovation like never before. This programme sets out to do just that by tapping into the entrepreneurial might found in this sector"- Phil Levermore, The Ebico Trust.
Lee-Ann Perkins, Managing Director at Sustainable Pioneers CIC commented, "We were very pleased with the results of the first year of the Ebico Affordable Warmth Incubator, and are excited to build upon this success and insights gained to make even bigger inroads into solutions to the pervasive challenges of affordable warmth. Access to our deep venture development expertise and The Ebico Trust's sector gravitas proved pivotal in providing entrepreneurs and innovators with the tools and support they needed to meet these challenges. We continue to believe this programme can and will have a lasting impact on the lives of millions and inspire the next generation of sustainable solutions."
Come and build a venture with us. Find out more here: www.sustainableventures.co.uk/ebico-affordable-warmth
Enquiries can be directed to: ebicoaffordablewarmth@sustainableventures.co.uk
About the Partners:
Sustainable Pioneers CIC (SP)
Established in 2012 under the Sustainable Ventures umbrella (originally named Sustainable Home Survey Company CIC), SP's mission is to improve accessibility to careers and entrepreneurship in the climate tech sector. As well as the Ebico Affordable Warmth Incubator, the team also managed the delivery of EIT Climate KIC's 'Journey 2020' programme and London Accelerator in partnership with Imperial College London.
Sustainable Ventures (SV)
Sustainable Ventures was established in 2011 with a vision of the world in which the twin challenges of climate change and resource scarcity are addressed by commercial solutions. SV are successful entrepreneurs with a track-record of developing high growth start-ups. We now have launched, invested in and provided support services to over 300 sustainability and climate tech companies and created Europe's largest climate tech ecosystem, with a network of over 450 entrepreneurs and innovators at its core.
The Ebico Trust
The Ebico Trust is a charity with the mission of ensuring that all UK citizens, but particularly those on lower incomes, have access to affordable low carbon warmth in their homes.
Formed in 2008, The Ebico Trust believes that, for a fair Zero Carbon energy transition, innovation in sustainable home heating to deliver competitively priced low-carbon warmth is essential. The Trust focuses its activities on supporting these innovators and the development of the ideas that they bring.
By 2022 the Ebico Trust had delivered funding commitments of over £2M. It is registered with the Charity Commission (number 1127587) and operates throughout England, Scotland and Wales.
1 Innovating to Net Zero. Energy Systems Catapult. March 2020
Introducing Eluxevo
February 2022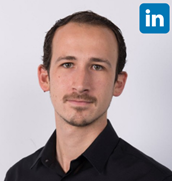 Ebico Affordable Warmth Incubator member Max Smith has established his new company, 'Eluxevo'. This will be the vehicle driving the development of his revolutionary idea for low-carbon and affordable home heating. Max's concept is for an energy-efficient heating system that works on multi-sensory stimulation to provide the ultimate experience in comfort. Currently, most home heating systems work by heating air in the room to provide the occupants with warmth. The Eluxevo system will, instead, be providing warmth directly to occupants, providing dynamic, physiological and psychological comfort. Furthermore the Eluxevo system will be a centrepiece of design, with style and convenience being the product's stand-out features.
Ebico Trust sponsored report places fairness and innovation at the centre of the UK's Net Zero Agenda
December 2021
The drive to Net Zero carbon, to avoid calamitous global climate change, is the greatest challenge of our age – a top priority both nationally and internationally. A new report by the Centre for Policy Studies (cps.org.uk), sponsored by The Ebico Trust, has recommended that the most effective means of transitioning the UK economy to Net Zero is through placing a tax on the use of carbon at the 'input stage'. Thus, a levy on every tonne of carbon used would be paid by those companies using carbon-based compounds (e.g. oil natural gas and coal) as a primary input to their processes, such as oil refiners, chemical producers, cement and steel manufacturers. In the same way as taxing tobacco has made it more expensive and, thus, decreased the levels of smoking in the general population – as well as encouraging the development of zero-tobacco alternatives (e.g. vaping), so a tax on carbon would make the cost of goods and services that are dependent on carbon more expensive in order to reflect costs of their environmental impact. It would also stimulate the development of carbon-free alternatives.
The report goes on to make two further important observations and recommendations:
Firstly, that, on its own, this strategy of making things more expensive will have a disproportionate impact on lower income households. This is because the things that will be affected are the 'basics of life' – a warm and lit home (from gas and electricity), personal and public transport (from petrol and diesel) and food (from the fuels needed for production and distribution). Because household expenditure on these basics increases only slowly as households get wealthier, this means that they take-up much greater proportion of a low-wage household's income than that of a higher-wage household's income. Consequently, the burden of the carbon tax would be felt far more on a low-income household than a wealthier household.
This is clearly unfair. So, to counterbalance this, the author recommends that the government should pay-out the money it raises from the carbon tax each year to every member of the public equally as a dividend. Such a dividend would have a proportionately greater impact on a lower income household compared to a higher income household – thereby compensating the former for the greater proportionate burden of the carbon tax on them.
Secondly, the report highlights the fact that, even when placing a tax on something, it can take some time before innovation delivers products and services which use alternatives. Thus, whilst tobacco taxes have been high for decades, it was only in the late 1990s that vaping became a viable alternative to smoking tobacco. The author recommends that the government should improve the incentives for zero carbon innovators and investors so as to bring-forward low carbon innovation more swiftly. We, at The Ebico Trust, wholeheartedly welcome this report and its recommendations. The key messages in the report, that the costs of the UK's transition to Net Zero must not be allowed to fall disproportionately on lower income households and that innovation, and it's encouragement, is critical to success in the energy transition, are central to our mission
---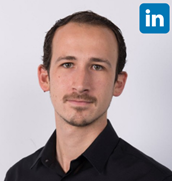 Max Smith successfully through to Phase Two of the Ebico Affordable Warmth Incubator
November 2021
Max Smith has won a place on Phase 2 of the Ebico Affordable Warmth Incubator along with a £15,000 investment. The Phase 1 panel judges felt that Max's pitch to them was both well put together and well executed – concise, clear and engaging.
"It was clear that Max took onboard feedback from advisors and used this to strengthen his proposition", said panel member Andrew Wordsworth, Managing Partner at Sustainable Ventures.
Agreeing, fellow judge Phil Levermore, an Ebico Trustee, commented, "It was great to see the process that Max had adopted, placing importance on stakeholder engagement and particularly speaking with potential end-customers".
As he progresses to Phase 2, the judges encouraged Max to consider the development of some patentable technology or innovative use of materials as a part of this solution and to develop a strong understanding of potential sales channels, and the unique value proposition to each.
Five Candidates through Boot Camp and into Phase 1 of the Ebico Affordable Warmth Incubator

August 2021
Throughout July '21, all the candidates took part in the Bootcamp stage of the incubator programme. This was designed with three key elements in mind; exploration of the complex set of issues at the nexus of fuel poverty and sustainable heat, preparation for entrepreneurship and ideation, and team formation.
The structure of the three weeks of Bootcamp was a combination of expert-led sessions, group discussions and activities, and 1-1 'speed-dating'-style events to support the team formation process.
Week 1 (delivered virtually)
Expert-led sessions from Ian Preston, Centre for Sustainable Energy and Dr Rose Chard, Energy Systems Catapult. An expert panel event was convened with panellists Phil Levermore, The Ebico Trust; Andy Merrin, United Property Services; Will Ray, Clarion Housing Group and James Kerry, BEIS. The event was chaired by Paul Ruyssevelt of UCL. All sessions focused on developing understanding of the challenge of providing affordable warmth to all, the history of the problem and what is happening currently.
Week 2 (delivered virtually)
The week began with expert-led sessions from Anisia Bucur, career coach and Skye Roberston, Escape the City. These sessions focused on supporting the cohort to better understand their personal strengths and values, and how this might complement those of potential co-founders. Following these sessions was a two-part session with Susannah McClintock and Irene Maffini, Investment Director and Portfolio Director at Sustainable Ventures respectively. These sessions explored some of the fundamentals of business and revenue models and the first steps to consider when building a business.
Week 3 (delivered virtually)
Week 3 focused on ideation and a human-centred approach to innovation. James Wright, Head of Design Services at Sustainable Ventures introduced tools and techniques to the cohort to use for idea generation, the sorting of ideas and stakeholder identification and outreach. The cohort were given time to apply these techniques to their own areas of interest within the broader scope of the problem.
Team formation occurred largely during Week 3 once the cohort had started to define their individual areas of interest. It was encouraged throughout that team formation should be self-led.
Pitches
Once teams had formed, they were encouraged to work together to develop their ideas and prepare for a pitch in a bid to gain a place on Phase 1 of the incubation phase of the programme. Pitches were to be five minutes long, with supporting slides, followed by a twenty-minute Q&A.
As the teams were still in the early stages of idea development, significant focus was placed on assessing the team and how they appeared to be working together. The proposed idea was also assessed, with teams asked to demonstrate how their idea would potentially impact on the problem, and what the business model might look like.
The panel members were Phil Levermore and Guy Stenhouse, The Ebico Trust; Andrew Wordsworth, Lee-Ann Perkins and Katie Agar, Sustainable Pioneers and Andy Merrin, United Property Services.
Two teams of three were offered a place on Phase 1 of the incubator (see Bios). Both teams demonstrated a good team dynamic and an understanding of each other's strengths which was impressive in a short period of time spent together. Each team demonstrated a breadth of skills and experience across their team members that is applicable to developing a business proposition in this sector. Whilst both pitched ideas that were broad in scope and not yet truly innovative, the panel felt that the potential to get to an innovative business proposition existed.
---
The Ebico Affordable Warmth Incubator Programme up and running
June 2021
The Ebico Affordable Warmth Incubator programme has now shortlisted candidates to develop their business ideas for presentation in August this year.
You can now meet some of the cohort and read their profiles.
The programme supports the creation of new businesses to develop innovative and impactful ideas to address the long-standing challenges of providing affordable, low-carbon warmth to the UK's most vulnerable households. You can find out more about the programme here.
---
The Ebico Trust partners with Sustainable Pioneers to launch entrepreneurial innovation programme to develop high-potential, sustainable solutions for affordable home warmth.
April 2021
The Ebico Trust has partnered with Sustainable Pioneers, CIC, who are part of the Sustainable Ventures group, the UK's leading cleantech hub, on a mission to develop solutions for sustainable, affordable home warmth.
Natural Gas is the fuel source for 75% of the space and water heating in homes in the UK. To support the UK's net-zero commitment, this must be replaced with carbon-free heating. The cost of this three-decade transition is currently estimated at £20bn (rising to £25bn) per annum¹. Yet already one in ten householders cannot afford to heat their homes to a level consistent with health². Reducing these domestic decarbonisation costs is a national priority.
In response, The Ebico Trust and Sustainable Pioneers, CIC have partnered to create The Ebico Affordable Warmth Incubator Programme. The purpose of the programme is to support the creation of innovative and impactful solutions to the long-standing challenges of providing affordable, low-carbon warmth to the UK's most vulnerable households.
Across July 2021, the successful applicants will come together with Sustainable Pioneers, CIC and their team of entrepreneurs and sector experts to explore the problem, form teams and create high-potential solutions. This will culminate in a team pitch to a panel of experts, including members of The Ebico Trust's board and Sustainable Ventures' senior management team. Each participant will receive a £500 stipend to participate in this first stage.
Three pre-start up teams will progress to the first incubation phase and will receive £7,500 in grant funding along with access to a coworking space and workshop facilities in Sustainable Ventures' flagship site (Waterloo, London). During this three-month phase, they will receive a broad programme of support to aid the development of their business plan and to prepare them to pitch for investment. The pitch event will close this first incubation phase and two teams will be invited to progress and form a start-up, along with a £15,000 investment from The Ebico Trust.
A second four-month incubation phase will focus on company formation, bespoke support and the identification of further funding opportunities. This will include the possibility to pitch for investment from Sustainable Accelerator, as well as other investment opportunities. The programme will act as a springboard for the development and scale of long-lasting solutions in the sector.
"As net zero targets draw closer, and heating and running homes remains a struggle for many, low carbon solutions for one of our biggest polluting sectors—housing—needs new ideas and innovation to accelerate. This programme sets out to do just that by tapping into the entrepreneurial might found in this sector"- Phil Levermore, The Ebico Trust.
Lee-Ann Perkins, Managing Director at Sustainable Pioneers, CIC commented, "The Affordable Low Carbon Warmth Programme represents an unmatched opportunity for entrepreneurs and innovators to focus on game-changing solutions for a national, even global, problem. Access to our deep venture development expertise as well as The Ebico Trust's sector gravitas is unique and unprecedented. We believe that this programme will have a lasting impact on the lives of millions and inspire the next generation of sustainable solutions."
To apply for The Ebico Affordable Warmth Incubator Programme, visit: www.sustainableventures.co.uk/ebico-affordable-warmth
Applicant enquiries can be directed to: ebicoaffordablewarmth@sustainableventures.co.uk