Recipient: Sustainable Pioneers CIC
Grant Funding: £200,000
Affordable Low Carbon Warmth – Incubator Programme
Sustainable Pioneers believe that the challenges of making low carbon home heating affordable for low-income households requires a market facing approach where technology, entrepreneurs and risk capital are brought together to develop innovative, commercially sustainable solutions. In the Affordable Low Carbon Warmth – Incubator Programme, a systemic, collaborative, approach will be adopted utilising their established ecosystem of multiple partners with complementary capabilities, experience and networks.
Through the Affordable Low Carbon Warmth – Incubator Programme, meaningful impact in the realm of low carbon home heating affordability will be achieved by increasing the number of entrepreneurs (and the companies they form) entering the sector and using their ecosystem to allow these start-ups to scale their solutions faster.
The Affordable Low Carbon Warmth – Incubator Programme will seek to ensure that a larger part of the stream of technical and commercial creativity in the UK start-up ecosystem is directed towards making low carbon home warmth more affordable – particularly for low-income households.
The aspiration is that, by the end of the two-year Affordable Low Carbon Warmth – Incubator Programme, two start-up ventures, offering innovative products and/or services that will help deliver affordable low carbon warmth to low-income households, will have received seed funding.
Two-Year Innovation Support Programme ending in 2023
August 2021 update
Throughout July '21, all the candidates took part in the Bootcamp stage of the incubator programme. This was designed with three key elements in mind; exploration of the complex set of issues at the nexus of fuel poverty and sustainable heat, preparation for entrepreneurship and ideation, and team formation.

The structure of the three weeks of Bootcamp was a combination of expert-led sessions, group discussions and activities, and 1-1 'speed-dating'-style events to support the team formation process.
At the end of the Bootcamp, two teams were formed.
Team 1
Dosbergen Musaev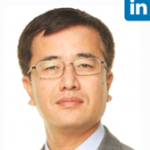 Dosbergen has experience in corporate finance, project management and tech start-ups in Central Asia and Africa.
He has managed several United Nations Development Programme projects in Uzbekistan. The projects focused on renewable energy and improving energy efficiency. He is passionate about energy efficiency and environmental protection
Shahrokh Mohammadi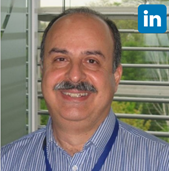 Shahrokh has nearly forty years of experience and has held senior executive positions in the Oil and Gas industry.
Shahrokh has led large scale Oil and Gas Field Developments internationally and developed several high impact technologies for exploration and production activities. His innovations have resulted in multi-billion-dollar savings to the industry.
Shahrokh is also an entrepreneur and innovator with interest in Renewable Energy generation from Wind, Solar, Tidal, Waves, Hydro and Geothermal. Shahrokh has IP patents under development in the Renewable Energy field. He has expertise in corporate management, project execution and delivery of innovative solutions to meet macro challenges.
Team 2
Kavitha Ravikumar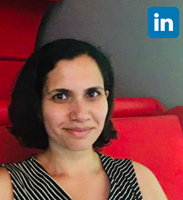 Kavitha has 18+ years of experience in a variety of roles that include innovation support, market identification and corporate strategy.
She has worked in consulting, manufacturing and start-ups as well as garnered many years of project based and voluntary experience in the social and creative sectors.
Kavitha currently works as an independent consultant while pursuing a transdisciplinary PhD in the area of Sustainable Futures at Loughborough University in London.
Max Smith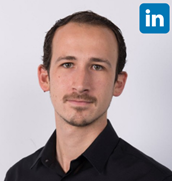 Max has over 10 years of experience as a marketing professional, working in the consumer goods industry, in managing the Brand, Trade Marketing, and Product Portfolio for three major brands.
Currently in the final months of completing his MBA at the University of Sussex, Max has developed a passion for authentic leadership and sustainability-driven marketing and business strategy through inclusive innovation and systems thinking.
Kiran Sunil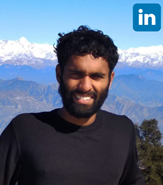 Kiran is an industrial designer by background who has focused on using technology in the non-profit and renewable energy sector both here and overseas for a number of years.
Throughout his work, Kiran has worked on hardware, systems, UI/UX design, as well as building partnerships and strategies to get start-ups off the ground.
More recently, Kiran joined his local council as a qualified energy advisor to get a better understanding of fuel poverty.